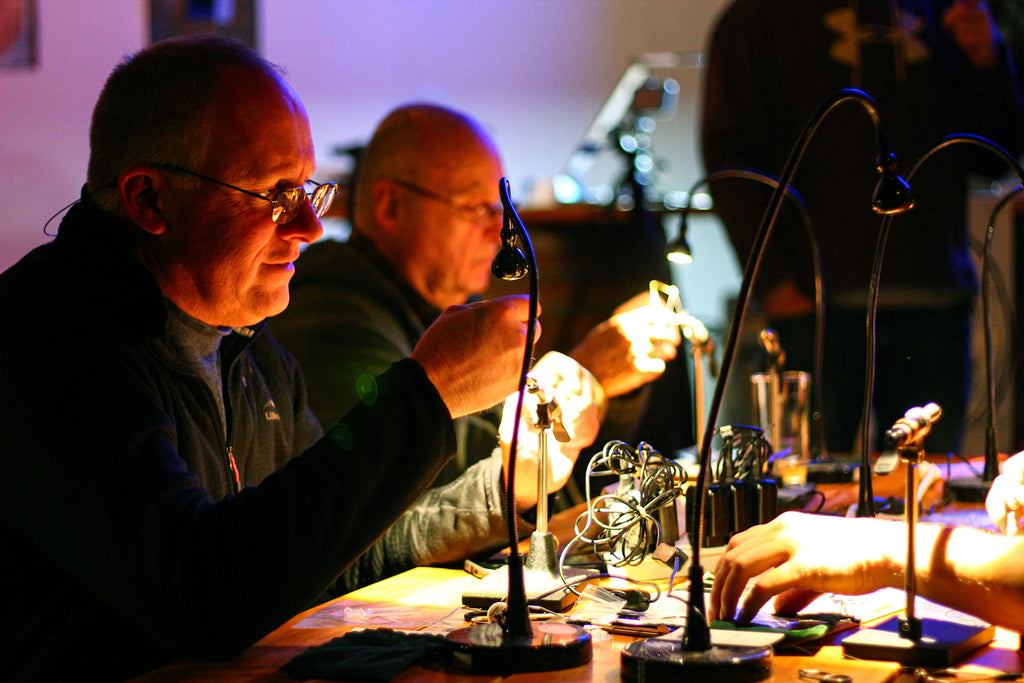 Last night we started the 3rd season of the Maine Bar Fly. Returning to our roots at Oxbow Blending & Bottling, we tied two nymph patterns under the guidance of Nate Wight of North Woods Fly Company. We learned the Pat's Rubber Leg Stonefly and an original pattern by Nate called the "Henchman." Both of these patterns are very productive in New England trout waters and also share similar materials. This is a great way of showing tyers how various materials can be used for multiple purposes.
One of the best aspects of last night was the amount of younger fly tyers that attended with their parents! Seeing the younger generation getting into fly tying is great to see. Not only were they competent tyers, but they produced some of the best flies within the group. 
The two most popular beers of the night were the Farmhouse Pale Ale and Liquid Swords. For those of you that have not tried an Oxbow beer yet, they are one of the most unique and talented breweries around. They are "dedicated to the pursuit of crafting unique farmhouse ales of distinctively European influence." 
Thank you very much to HMH Vises, Nate Wight, and Oxbow Beer for making this night happen! These three have been integral in making the Maine Bar Fly a continued event during our tying season (winter). 
The next Maine Bar Fly will be at Lone Pine Brewing in Gorham on Dec. 19th. The featured tyer will be local angler Joe Webster who will be teaching two very effective trout & steelhead flies - the White Death and Blood Dot. Hope you can make it!